Roundhouse Overnight Stays are available every day from 23 July to 7 August and are often booked by our visitors along with a Family Day Out. We are very excited to offer our new Family Prehistory Adventure a magical 2 night, three day stay packed with activities and amazing experiences from 9 – 21 August!
Sleep overnight in the comfort of your own roundhouse with king size bed and up to 3 single guest beds. After a tasty BBQ style dinner (Dinner and Breakfast included with vegetarian option) join your Prehistory host to roast marshmallows around the fire and listen to a Celtic story before exploring the woods on a Bat Walk. As darkness falls, gather around the fire and relax together. Next morning awake to freshly baked croissants for your continental breakfast.
Overnight guests are asked to arrive at 5pm and depart by 10am the next day (or you can extend your stay and book a Family Day Out packed with outdoor activities, talks, shows and lunch including pizza from our wood fired pizza oven!).
You can only book one roundhouse for your family so that the rule of 6 applies.
No Quibble Covid Refund Guarantee – if there are further Government restrictions when you are due to visit we will refund your tickets.
The Overnight experience is £299 including of Dinner, Breakfast, Roundhouse accommodation and evening activities.
There are maximum 6 family roundhouses available per night so bring your friends for a special evening together.
Tickets are non-refundable for your use only and are not available for resale.
Simply select an arrival date and we'll send your booking confirmation by email.
If you'd like to stay more than one night, please book your days separately or get in touch
We have 6 Roundhouses available to book.
Enter your desired dates to search all round houses
Alternatively click on each round house below to view it's availability calendar
Barbecue Dinner
Enjoy a delicous barbecue dinner including vegan and vegetarian options.
Batwalk & Marshmallows
Take a walk in the woods and enjoy marshmallows by the camp fire.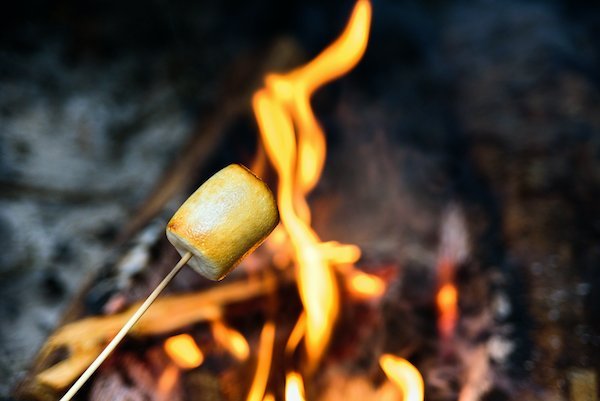 Sleep Tight
Sleep in the comfort of your own roundhouse with double of single bed (max 2 adults and 3 children) including all linen and towels
Breakfast is served
Wake up to a continental breakfast before you start your day
Spend the day with us
Why not add a day out and spend the whole day enjoying a range of activities with us
Subscribe for your Prehistory Resources!